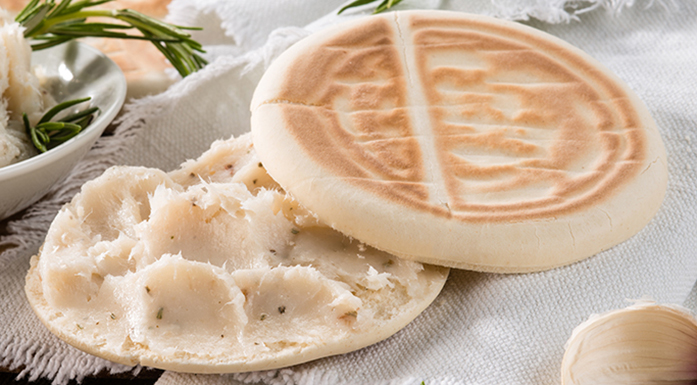 TIGELLE
Ingredients for 20/30 tigelle
1 kg. type "0″ flour
1 tablespoon vegetable oil
½ cup milk
1 glass of water
1 cube of yeast
 Salt (to taste)
 A pinch of chopped rosemary (optional)
Preparation of Tigelle:
Dissolve the yeast in half a glass of water, add it to the flour along with the other ingredients and knead well to obtain a soft dough.
Let the dough rest for at least two hours, covered with a cloth.
Roll out the dough to the thickness of around one centimeter, cutting discs (with a glass or with the appropriate tool for tigelle).
Allow to stand for about another hour before cooking.

Heat the tigelliera iron on both sides, place the dough in the molds, close and check on the cooking after 6/7 minutes, turning over the iron from time to time.
Accompany the tigelle with various types of cold cuts or spread them inside with lard.